US sales on the web giant have recently begun defaulting to secondhand merchants, meaning writers receive nothing at all from purchases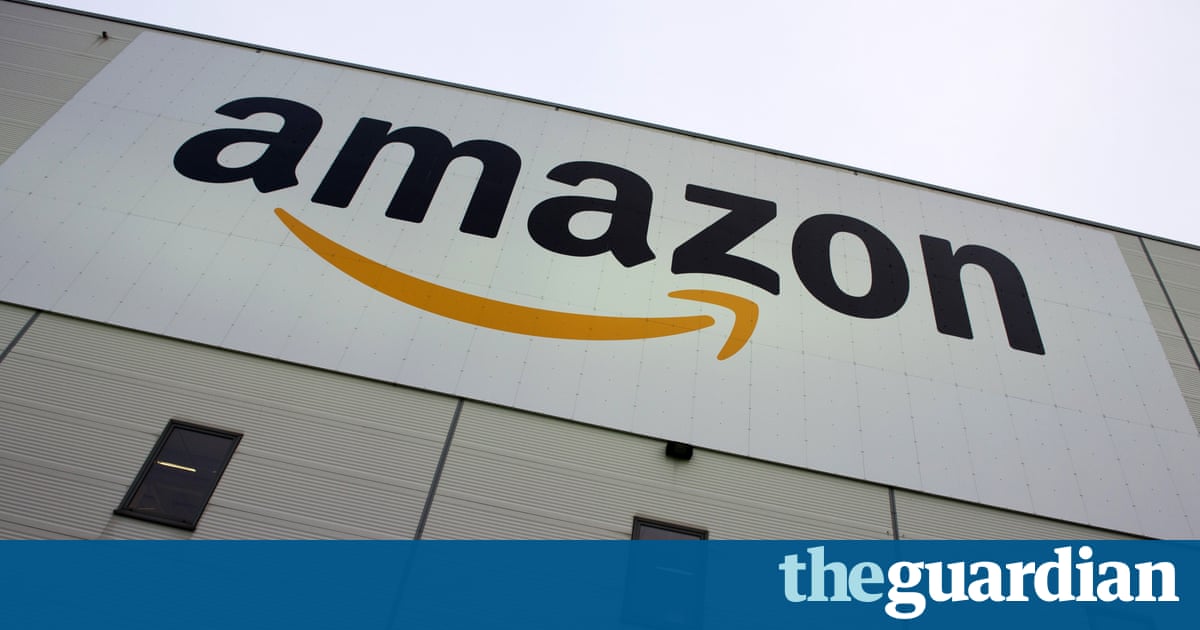 It is a hard sell: the idea that cheaper books might be a bad thing. But an adjustment to how Amazon sells books on its site is being attacked by authors groups, which claim secondhand copies of new books sold at rock-bottom prices are selling in such high quantities from the retailer that authors are unable to earn a living.
A week ago, buyers on Amazon.com, the US site, began seeing heavily discounted secondhand copies of books sold by third-party sellers being presented as the default buying option, instead of new copies supplied to Amazon by publishers. Using that buy-in-one-click button for, say, George Saunderss novel Lincoln in the Bardo, youll get it for a bargain $10.52 but thats an as-new copy from a secondhand seller, not a new copy sourced by Amazon.com (which will cost you $14.64).
As long as their books are brand new, unused, unread, third-party sellers can now secure that buy button by meeting certain criteria, including availability, delivery time and pricing. And while this switcheroo might seem like good news for readers plumping up their bookshelves, critics are worried that it will undermine authors, who earn nothing from secondhand sales (but would pocket around 7% from each new copy sold).
We cant afford to work so hard for so little or no return, childrens author Nicola Morgan said, adding she had seen some secondhand sellers listing books for as little as 1p, hiding their profit in high markups for postage and packing. How is it right that a third-party seller can make more money on a sale than the author, simply by stuffing a book into an envelope and posting it?
While the change has yet to arrive on Amazon.co.uk, anger among authors has now reached such heights that the UKs Society of Authors is launching a campaign modelled on the Fair Trade movement, called Fair Reading. When the public realise that buying at crippling discount affects the producer more than the middle people, they may choose to buy differently, said Morgan, who also heads up the societys childrens writers group.
Childrens authors may be the worst hit by the change due to the way printing costs are structured. Publishers reduce the cost per copy of printing new books by also printing a run of cheap paperback editions to sell to book clubs and overseas markets and childrens books usually involve a higher percentage of cheap editions to offset the higher cost of printing.
Although these cheap paperbacks are not intended for regular buyers, it is believed that large quantities are being dumped on the mainstream market to be sold as if they are secondhand which would explain how paperback editions appear for sale long before they are available to bookshops, like the new Paula Hawkinss thriller, published only two weeks ago.
A measure of the impact on authors earnings came from one author who asked not to named. I just got my royalty statement for one of my series. Life sales total 285,000 copies, said the author whose books are regularly featured on bestseller lists. But, she added, that only two of the seven books had made enough money to match the 5,000 advance she had been paid per book because of price undercutting. As she said: Thats discounting for you.
While authors earn nothing from secondhand sales, once postage and packing is added to the cut-price books, the cost often matches that of a new copy bought through Amazon. Its insulting and depressing, said Jo Nadin, who co-authors the Flying Fergus series with cyclist Sir Chris Hoy.
I think most people assume authors get a large part of the cover price of a book. In fact its usually only around 7.5% on a paperback, if sold at full price, said James Mayhew, author and illustrator of the Katie and Ella Bella Ballerina books.
The average salary for an author is 12,500 a year less than the UKs minimum wage. Most are earning a lot less, Mayhew adds. This practice of discount selling through third-party sellers on Amazon or bargain catalogues needs to be investigated.
Amazon denies there is a case to answer. A spokeswoman said that the retailer was committed to providing our customers with the best possible shopping experience and have an established process in place that enables third parties including rights holders to provide us with notice of infringements or non-compliant products.
If it found any retailers were selling books intended for other markets, it would respond rapidly, she added. All Marketplace sellers must follow our selling guidelines and those who dont will be subject to action including potential removal of their account.
Not good enough, says one publisher, who believes the change will have a serious impact on the industry. Amazons line seems to be that they just create the space to allow people to sell things and its not their business to police the rights involved If artists and creators cant make a living from their endeavours, the entire business model collapses.
On 17 May, an Amazon spokesperson sent an additional statement: We have listed and sold books, both new and used, from third party sellers for many years. The recent changes allow sellers of new books to be the featured offer on a books detail page, which means that our bookstore now works like the rest of Amazon, where third party sellers compete with Amazon for the sale of new items. Only offers for new books are eligible to be featured.
Read more: https://www.theguardian.com/books/booksblog/2017/may/17/secondhand-book-sales-authors-cheap