Speaking out in the wake of an allegation of sexual harassment against Kevin Spacey, male actors say abuse against boys and young men is taboo but pervasive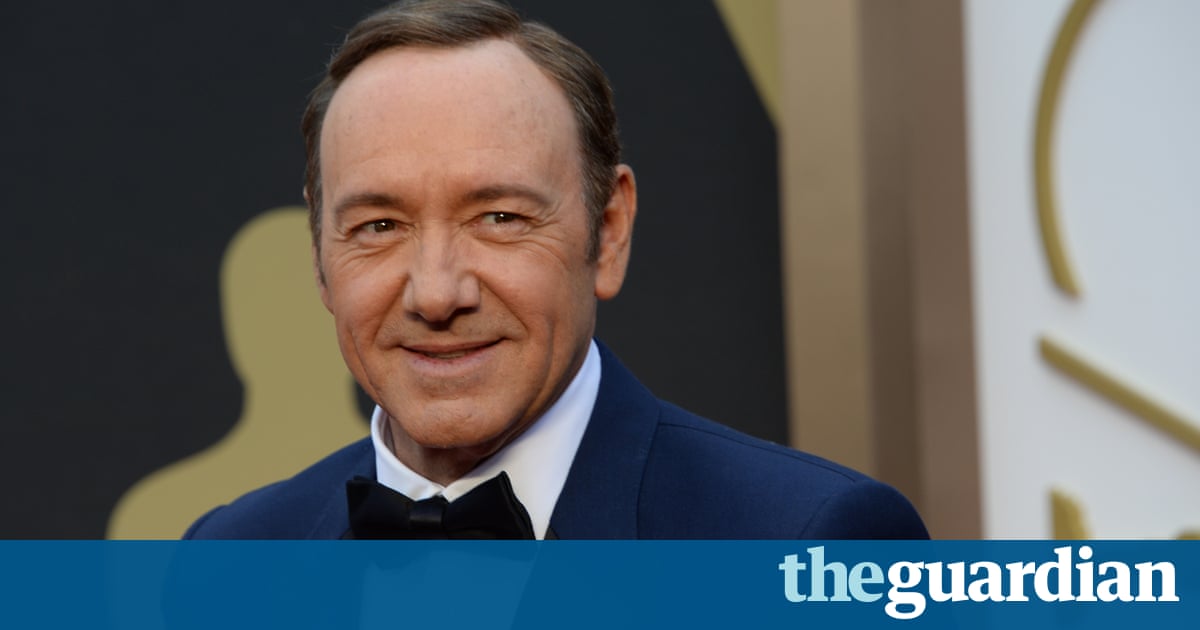 Hollywood has a rampant and pervasive problem of men sexually abusing boys and young men, according to actors and lawyers who are speaking up about misconduct and harassment in the wake of an allegation against actor Kevin Spacey.
Its a very taboo subject, said Alex Winter, an actor and director who said he was sexually abused as a pre-teen child actor. I dont know of any boys in any pocket of the entertainment industry that do not encounter some form of predatory behavior. Its really not a safe environment.
Spacey has been accused of making an unwanted sexual advance toward Star Trek actor Anthony Rapp, who says he was 14 years old at the time of the alleged incident in 1986. According to Rapp, Spacey, who was 26 at the time, lay on top of him and tried to seduce him.
Spacey, star of Netflix show House of Cards and former artistic director of Londons Old Vic theatre, apologized after BuzzFeed published Rapps allegations, saying he did not remember the encounter. If he did what Rapp described, it would have been deeply inappropriate drunken behavior, he added.
Spacey also formally came out as gay in the same statement on Sunday night a move that outraged LGBT activists and actors, who said it was a cruel deflection that caused harm by linking his sexuality to an allegation of child abuse, fueling the homophobic myth that gay men are predators.
To some, the Spacey controversy has been a painful reminder that young gay actors can be particularly vulnerable to mistreatment and that influential men wield their power to abuse both men and women.
Its a pervasive problem in Hollywood, said Los Angeles attorney Toni Jaramilla, who has represented men in the entertainment industry in sexual harassment cases. She said that men can be coerced into sex or assaulted in professional contexts and are often afraid to speak out: The common challenge is the fear of not being believed and the fear of having the situation turned around against them, to suggest that they are instigating it, or they are finding opportunities to sleep their way into a role.
Rapp, an openly gay actor known for his role in the original cast of the musical Rent, said he was compelled to speak out following the avalanche of harassment and rape allegations against movie producer Harvey Weinstein, whose behavior has been called an open secret. The scandal inspired victims of sexual violence and harassment to share stories with the hashtag #MeToo, and some have accused well-known men of being predators in a wide range of industries, including a prominent political journalist, a magazine editor and an art publication executive.
Weinstein has apologized for his past behavior, but said he denies many of the harassment claims and unequivocally denied allegations of non-consensual sex.
Gloria Allred, the feminist attorney who has taken on Donald Trump and Bill Cosby, said in an interview on Monday night that she had fielded numerous calls from potential clients following the Spacey allegations. Sexual harassment of gay men in the industry is rampant, she said, adding, Its as serious a problem as it is with women.
Rapps story has sparked debate about whether sexual harassment and even childhood abuse of men are also open secrets in Hollywood.
Wilson Cruz, a gay actor who plays Rapps love interest in Star Trek, recently spoke about sexual harassment at a Gay, Lesbian and Straight Education Network (GLSEN) awards event, saying older gentlemen made offers when he was young, adding, I did not take them up on it, but it was uncomfortable. I was in my 20s, and I thought: Is this what one does? And also: Am I going to ruin my career by not doing it? I think its been quietly accepted as the norm in a lot of ways.
Gay actor Charlie Carver, known for The Leftovers and Teen Wolf, alluded to his own experiences at the same event, saying, Im not a stranger to it. This will hopefully open up a discussion about men and power dynamics in general maybe it has to do with exerting masculinity.
Eliza Byard, GLSENs executive director, said she was grateful to hear them speak out: In our culture there is an extra cone of shame and silence around boys and men who experience sexual harassment that can prevent them from getting help.
Tyler Grasham, a Hollywood agent, has also faced formal accusations that he assaulted and harassed young male actors in recent days. (Grasham has not addressed the claims in any public statement yet and could not be reached for comment.)
Allred said it can be especially difficult for gay actors in Hollywood to come forward with harassment claims if they are not open about their sexuality.
Many of the victims are still in the closet. That makes them extra vulnerable, she said, adding, Its fear that keeps them silent They feel they just wont be believed against the denial of a rich powerful famous celebrity.
Male models have also shared stories of harassment or abuse by photographers, stylists, art directors and agents, said Sara Ziff, founder of the Model Alliance, a nonprofit group. She cited stories from men about a range of inappropriate sexual conduct on set, such as unexpected demands for them to get naked or photographers following models into the bathroom and then assaulting them.
Sometimes, they say that when theyve complained to their agencies about abusive working conditions, their agents have actually encouraged them to give into their harassers demands.
Winter, known for Bill & Teds Excellent Adventure and The Lost Boys, said abused boys can suffer long-term trauma and that it can feel like an uphill battle to go public many years later.
Theres nothing more terrifying to someone who is holding on to that history and that PTSD than to finally come forward and make those claims only to not be accepted, he said, declining to identify his alleged abuser. My perpetrator was never caught I had to live with that.
Read more: https://www.theguardian.com/world/2017/oct/31/hollywood-male-abusers-boys-gay-men-kevin-spacey